Knipex Tools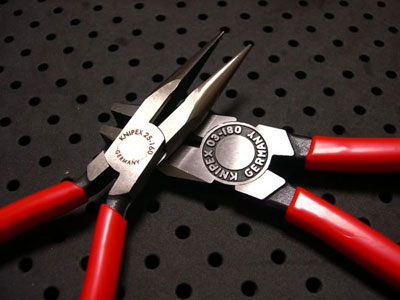 "The Pliers Company" is what Knipex is well known as today. With its manufacturing process done entirely in Germany, you know you can trust in its quality and durability.
Knipex pliers are continuously tested to achieve optimum composition and hardness for high-leverage application. This allows the user to get things done with minimum effort. Not to mention the raw materials that are carefully selected for the various different applications in which these tools will be in use.
Knipex offers its users a vast range of about 1000 different pliers. With such a selection, we can provide exactly the right tool for every application – and always in a suitable design and size.
Download Knipex Full Range Catalogue 2014 (Right Click –> Save As)



22.06MB
If you would like to enquire more about Knipex Tools in Malaysia or you would like to make a purchase, send us an e-mail by clicking on this link.